Jewellery Stores in London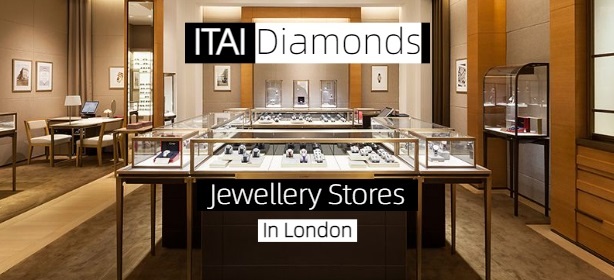 Jewellery stores in London. Jewellery enhances the beauty of every women if it's carried out perfectly according to the specific occasion. Not only that jewellery also represents tradition of a family or place from where you belong to. It is a symbol of prestige and highlights a woman's look. So, wearing the right type of jewellery is really important. Whether its bracelets, necklace or earrings it should go with your look.
Jewellery is like the perfect spice - it always complements what's already there. - Diane Von Furstenberg


Why ITAI Diamonds, is the best Jewellery store in London?
 So, if you are looking for jewellery stores in London who have all types of jewellery under one roof then you are at the right place. ITAI diamonds and jewelers designs jewellery for every person keeping every one's requirement in their mind We try our best that our unique jewellery designs are according to your style. So instead of roaming around to different jewellery stores in London , why not avail your favorite jewellery under one roof. 


Our Jewellery stores in London, Showcase wide range of jewellery collection.
ITAI Diamonds entire range of jewellery includes rings, bracelets, necklace, earrings and much more. Our craftsmen are trained to make jewellery as you desire and their work is very neat and unique. We always think that accessories are the exclamation point of a woman's outfit. Our professionals working in jewellery store in London only proceed once our customer have satisfaction. Visit our jewellery store in London or book online for the complete range of our jewellery. We offer the best customer service in our jewellery store in London .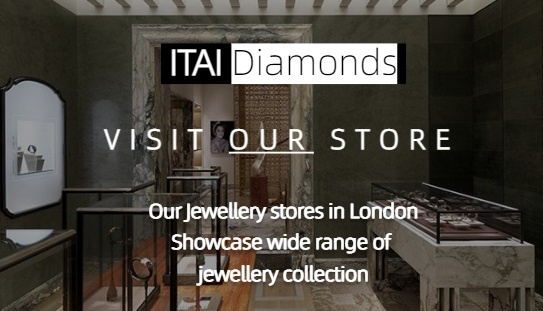 So, whether you are going to propose someone or you want a beautiful ring for your wife, or a pretty necklace for your mother's birthday, Check our jewellery store in London . You can select designs from our range or create your own designs. We will definitely come up to your expectations because we know
 Girls dream in jewellery.